This page answers some of the other questions you may have. Feel free to email me if you have a question you don't see listed.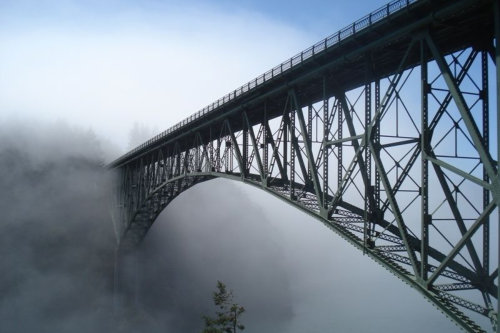 Q. How long do I have to commit to working together? (I don't want to be locked into any long-term commitments.)
The only commitment I require from clients is the first two months. That's because we'll need that amount of time to ramp up, get through the initial on-boarding and get-to-know-you processes, and do enough work together for you to see some actual positive impact and results.
Beyond that, you are never locked into any long-term commitment to work together. That means, after the initial two-month commitment, we'll be working on a month-to-month basis. You'll be free to end our relationship at any time, for any reason, with 20 days advance written notice, if you so choose. This gives us both fair notice so we can plan accordingly while allowing us to wind things down smoothly.
I want to assure you, however, that I'm in it for the long-haul. I'm not going to disappear or flake out on you. I've been in business for over 20 years now. One of my clients has been with me for over 15 years. It's a testament to how well this works, how happy clients are with the value, progress, and results we accomplish together, and how much they trust and rely on me to do a great job for them. They wouldn't stick with me if that weren't the case.
Q. Do you outsource my work to anyone else?
Absolutely not! That is anathema to everything about administrative partnering. This is not an outsourcing company where your important, confidential information is sold down the river to third parties who do the work. That is my not business model in any way, shape, or form.
This is you + me paired up in one-on-one collaborative working relationship so that you have the right-hand administrative support you need to run your business more easily, smoothly, and confidently. When you choose to work with The Relief, you are getting my brain, my skills, and my unique combination of expertise and talents, nothing less.
Q. Is there anyone else in your company who would be privy to my information?
Your work goes nowhere but between you and me, period. When you work with me, that's exactly who you get, unlike outsourcing companies who in turn ship your work off to third parties or "teams" often located in foreign countries where you can have no practical expectation of confidentiality. Who knows how many strangers they are passing your work around to or what is being done with your and your clients' private information? That's not how I do business here at The Relief.
Like you, as a smart business owner, I have strategic relationships with various professionals who support me in my business such as an accountant, bookkeeper, programmer, attorneys, etc.
I also have an independent Administrative Consultant who works with me in the same way I work with you to keep my business organized and running smoothly. While I am the person you are working with directly, you may occasionally hear from this person as my administrator. As my own trusted right-hand, she is also privy to my client files on an as-needed basis. This would be the only other person besides myself, though.
Everyone I work with, whether employee or independent professional, is required to sign a confidentiality and non-disclosure agreement.
More Questions?
Do you have a question you don't see addressed here or elsewhere on the site? Feel free to email me and I shoot you an answer.