Are you ready to let go of work that's diverting your time and energy? Would you like more ease and peace of mind in your solo law practice? Let's meet over the phone to explore where my strategic support might be best leveraged to help make your law practice the best it can be.
Complete the form below to schedule a no-cost, no-obligation consultation.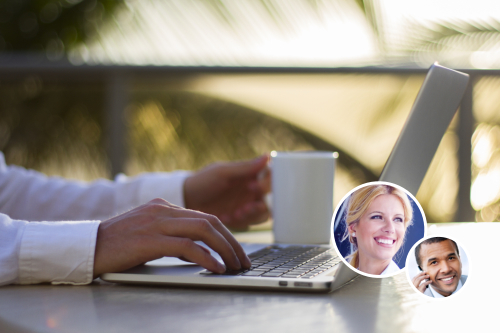 What to Expect: During the consultation, I'll be asking questions about you and your business and explain what I do in further detail. We'll talk about your particular challenges as a solo attorney, examine the time and energy-busters standing in your way and the obstacles that are costing you, and discuss where my support can be best utilized for strategic results.
---
Consultation FAQs
Q. What Is the Consultation?
This is a purposeful conversation by phone to learn more about each other, explore where and how I may be able to help, and determine whether there's a mutual fit and basis for moving forward.
Q. Who Is the Consultation For?
Solo attorneys in business, intellectual property and/or entertainment law who are interested in my monthly administrative support. My support is also useful to business consultants and private investigators. Visit my About page to learn more about who I'm looking to work with and for whom my service is the best fit.
Not yet ready for ongoing monthly administrative support? Check out my ad hoc solutions.
Q. What Happens Next?
Once you submit your request above, I will be in touch with you by email within 24 hours (during the business week) to coordinate a date and time for our call.
Since this is an in-depth conversation, it's important to understand that I must reserve my time for those who are at a crossroads in their solo law practice and serious in their interest for getting support. I may, therefore, have some clarifying questions for you before we proceed to scheduling the call.
I ask that you read my website thoroughly before requesting a consultation so that you have a basic understanding of what I do and who I'm looking to work with. This will help us both make the best use of our time.
Q. What to Expect During the Call
Once we schedule your consultation, I'll ask you to block out two hours for our call. We may or may not use the entire time, but I've found that it's usually the perfect amount to fully explore everything we need to cover. Trust me, the time will fly by.
I have a specific format for my consultations. You do not need to do anything more than show up and relax as I lead you through this process.
During the first half of the call, I'll be asking you some questions to learn more about you and your practice, how things are working now, and what place you'd like to get to.
In the second half of our call, I'll share more with you about what I do and how I help clients, and then answer any questions you have.
Prior to the call, I may have a preliminary questionnaire for you to complete and/or list of questions and topics to be thinking about. This will help us get some basic info out of the way and optimize our time on the call.
After our call, if we decide to continue further, I'll put together my support plan recommendations for you. We'll schedule another call to go over this plan, discuss cost, and fine-tune things from there.
Q. Do You Work with Other Practice Areas?
I'm looking to work with solo attorneys who specialize in the same way that I specialize. My experience and interest are in the practice areas of business, intellectual property and entertainment law. This is important because you deserve the best support possible, which includes your support partner having experience, expertise, and enthusiasm for the areas in which you practice. For example, I would not be a good support partner for someone who practices in immigration, real estate, or bankruptcy. Those aren't practice areas I have an interest in or know much about.
Q. Why Can't You Tell Me How Much It Will Cost First?
I don't offer cookie-cutter solutions. Every client's needs are unique and their support plan is customized accordingly. It's, therefore, impossible to determine cost until after we've had a chance to talk and I've gained some insight into your particular circumstances, your goals for working together, and what you'd like to accomplish.
I'm also looking for client partners who understand the value of investing in their practice and are seeking real solutions for lasting results, not quick fixes. My ideal clients understand that getting the right support is a process and are willing to invest the proper time it takes to make sure there is a mutual fit overall. They understand that certain details and information must be obtained first and that there is a time for each part of the discussion in necessary order.
Q. Is This Going to Be a Sales Pitch?
Absolutely not. This is not a sales call whatsoever. That's not how I do business and not how I'm looking to get clients. I have no interest in working with anyone and everyone; I am very selective about my clients.
This is a friendly, no-pressure, intentional conversation over the phone to learn more about your support needs and whether I might be able to help. The goal is simply to learn more about each other's businesses, discuss the challenges and obstacles you currently face, explore where you might benefit from some strategic administrative support, and see if we'd be a good fit for each other.
I understand that sometimes it can take a few months to do your due diligence, perhaps talk with other providers, and get your ducks in a row before making a decision. As a business owner myself, I fully support that.
The only caveat you need to be aware of is that I only work with a select handful of clients. If you come back to me at a much later date, I can't guarantee there will still be a spot on my roster at that time. So, once you decide that you'd like to work together, it's in your interest to act as quickly as reasonably possible.
Q. Why Don't You Charge for Your Consultations?
Because the time we take is a smart, worthwhile investment in finding the right mutual fit. Since we'd be working together closely for what I hope will be a long time to come (one of my clients has been with me for over 15 years now), it's important we both get all the information we need to make the right decision in choosing each other.
Q. Why Is this a Smart Conversation to Have and a Good Use of Our Time?
We'll be investing in each other so this effort is commensurate with the ongoing business relationship we'd be embarking on. Whether we end up working together or not, you're going to come away with some new perspective and valuable insight.
Do You Have a Question You Don't See Covered Here?
Please feel free to reach out to me by email.